The first 20 minutes of the Love and Hip-Hop reunion is dedicated to A1 and Lyrica's Safaree-Smash Paternity Drama. This is Nina Parker's attempt to get down the bottom of things. Safaree reiterates that he and Lyrica didn't have sex. Safaree blames everything on Ray J being "mixie" (which he was) and spreading unfounded gossip. Ray J said he was just repeating information that he got from K Michelle (aka being mixie), who is the source of all this. We never really get to the bottom of anything because Lyrica and K Michelle start going back and forth before the latter can say how she misconstrued the message. K Michelle steps off stage before she gets too heated. Mind you, Lyrica is present remotely since she's heavily pregnant. You know how crazy these folks are, especially Moniece, who seems to be keen on attacking pregnant women.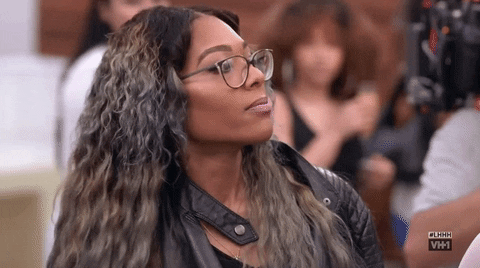 Nina Parker then asks Lyrica G (Lyrica's mom) about that time she asked Lyrica to give her clarity on the inappropriate photo Safaree sent her. Lyrica G said she never said it was a photo, just that Safaree sent her something inappropriate. Riiiiight.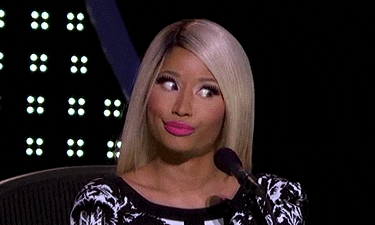 This segment goes in circles but they way they dragged it out by implying things and leaving things unspoken got what they wanted: Attention for TV. This storyline lived through the entire season but could have been shut down in one episode. Yet here we are, as per usual, still watching, all up in it.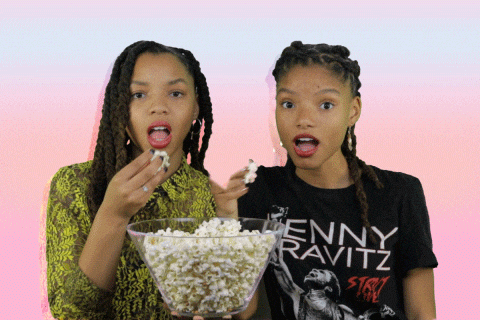 Speaking of, RoccStar also gets called out about saying he slept with Lyrica. He claims he was being petty when he said that aka he lied.
A1 finally breaks out the DNA test results and he is the father, but we knew this already thanks to #TheBlogs.
RoccStar's messiness with Amber Diamond gets addressed too. Remember when he agreed to produce music for her for 30 racks but then tried to play her about her vocals? He was called out about his two-faced behavior because he was surely gassing Amber in the studio. But again, he's petty. He then says that Amber Diamond should be a model and not a singer. He has a point, kind of. There are lots of non-singing singers poppin' because they're cute and Auto-Tune can make anyone sound poppin.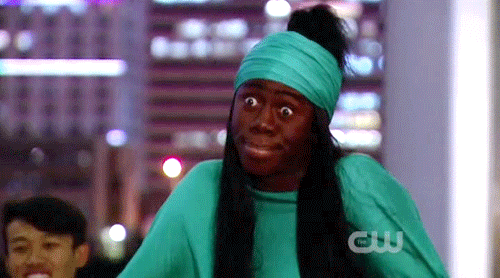 In related news, Shun Love (Amber Diamond's mother) and Apple Love are no longer in a business partnership. Things are not good between them, unfortunately. Apple admittedly self-sabotaged that relationship. Shun still has nothing but love for Apple and Amber and Apple are still cool so perhaps that relationship can be fixed. Apple got 3 seconds worth of screen time the entire season but she was entertaining and seems cool so hopefully all of the above return. Plus, it was nice to see a boss chick (Shun) in action. You know it's usually housewives, girlfriends and baby mamas of hip-hop getting dogged out on this show.
Finally, the episode wraps up at the main event—the whole Teairra Mari vs Akbar revenge porn drama. It's really just a teaser for next week's reunion part two. Akbar is present with his harem of two and Teairra Mari talks about how he roped her in by being charming then goes on this dramatic rant about him being a liar, a cheater, a deceiver, and a heartbreaker. He is, but at the same time, she still gets the side eye for still dealing with him after he did all these awful things to her. He makes things worse by talking that pimp stuff about how he was trying to fix her because he appreciates women who have been through adversity; women with no father so he can be their daddy.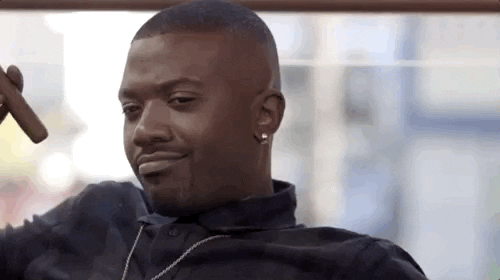 Then Bridget Kelly asks Akbar why would drag Teairra into such a toxic situation where his women don't like her. Akbar doesn't like being called out and starts getting hostile. Moniece then gets up for a second. You know she's always on ready. And then…
Someone does actually attempt to run up on Akbar with fists of fury but we don't see who it is because security literally swarms that person to the point where they're covered.
We'll pick this back up next week.
RELATED POSTS
'LHHHS5' Recap: A1 x Lyrica Look Forward To Starting Over
'LHHHS5' Recap: Brooke Valentine Catfishes Amber Diamond, Chaos Ensues
'LHHHS5' Reunion Recap: Safaree Doubles Down On Not Sleeping With Lyrica  was originally published on hellobeautiful.com