Tonight's episode of How to Get Away With Murder picks up at the wedding again, this time it's just after Bonnie murks some poor soul. We see her walking back to the wedding with Laurel's baby in her arms.
Then we flashback a few months before that.
Oliver, Michaela, Laurel, Asher, and Connor now live together in a house that Oliver found. Laurel and Frank have broken up (because self-sabotaging Laurel turned down his marriage proposal), and Frank finds himself a young tender to get into but more on that later.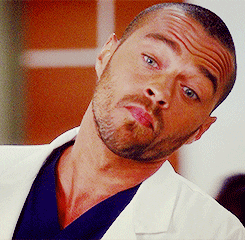 Nate is still snooping around behind Bonnie's back and gathers more information about the DNA collected from Gabe (Bonnie's presumed son). Nate discovers that the DNA sample is from the US Organization for Missing Children in Washington DC so he goes down there to investigate. So, was Bonnie's son abducted? We'll get back to that in a second.
Speaking of Gabe. Frank is all up in his world pretending to be a friend on the basketball court, but really he's keeping tabs. Frank tries to clone Gabe's phone but fails. Later on, he tries to get Oliver to help him clone the phone but Oliver brings up an interesting point. It's a flip phone. The whole point of having a flip phone is so that no one can find you or track you. Why would Gabe have a flip phone?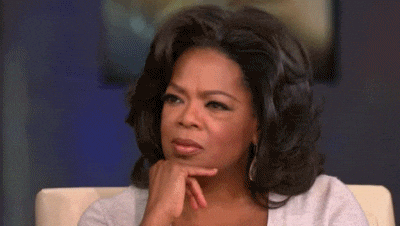 Annalise is on a new case. A Muslim woman named Nanda is serving time in prison for killing her wife, Allie, so that she could keep her green card. She says she's innocent but took a plea deal, so Annalise and company have to figure out how to get the case overturned. You see what's going on right? Muslim lesbian woman from Myanmar in America? Yup, all signs point to railroading, homophobia, and xenophobia—<em>especially xenophobia</em>.
Michaela takes lead on the case and on day one of court, the prosecutor says that Nanda's marriage was a fraud because the defendant was married to a man when she first came to the US as a student. It's a shocker because Nanda never mentioned this.
But relax.
Annalise goes off on Nanda at first, but then Nanda reveals she was married to the man before she moved to the US. She got here as a student and her Visa was about to expire so Allie offered to marry her to help her. She said the more time she spent with Allie, more they fell in love. Basically, it started as a lie but it became real.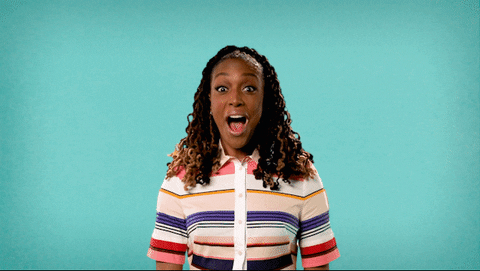 Now it's time for Annalise and company to shift strategies.
Then Oliver comes through with major info. Ally's son is a patron and frequent visitor to a prominent racist website (Ally and her two children are obviously white). He has obviously been trashing Muslims and posting other vile things about all the groups that white radical extremists hate. Annalise gets him on the stand and presses him hardcore until the point where he gets so triggered that he goes full-on racist. Annalise's theory is that he saw Ally walking to the mosque (because she was converting and therefore had her head covered so he couldn't quite see her) and thought it was Nanda so he ran her over. That's enough for him to blow his own spot up. He says that Annalise is a stain on this country just like Nanda and boom goes the dynamite.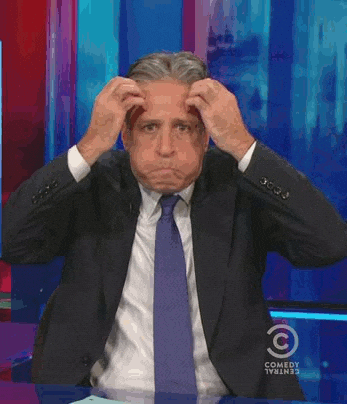 Josh gets charged with murder and Nanda's green card gets reinstated. Another win for Annalise Keating.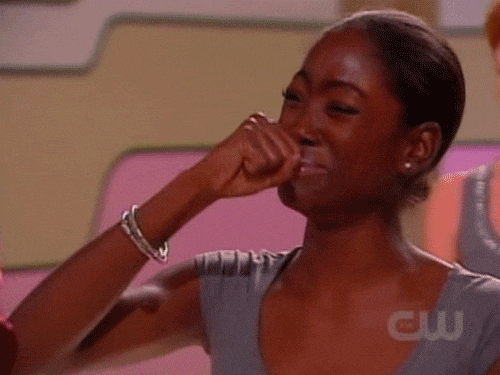 Then, Annalise's boss asks Tegan if she knew that Laurel Castillo was working there. Tegan brushes her off as one of Annalise's students probably helping out. He then says that Laurel is sitting in his office and she knows who ratted out her father. Now Tegan is looking like: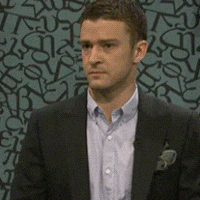 Laurel then reveals that it was her mother. Mama Castillo was relying on her father financially but disappeared after he was arrested so she's probably in witness protection.
The case seems to rest, but Annalise's boss is pissed about her hiring laurel behind his back and later tells Annalise she has to let go of the do-gooder cases for now and make the Caplan and Gold some money because they need it.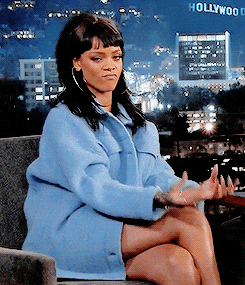 Then we find out that the women that Frank was sleeping with Gabriel's roommate. Basically, he dickmatized her (and paid her well with actual cash too) and got her to kick Gabe out. Frank then conveniently tips Gabe off to an apartment that's available that just so happens to be across the hall from Asher so that he can keep even better tabs because you know the apartment is bugged. Frank is stalker goals…if stalking is your thing.
Finally, we wind down with Nathan finding out that Baby X (*coughs Gabe*) was abandoned at the hospital but then kidnapped. Then he gets a hold of a photo of a woman leaving with the baby. The woman could possibly be Bonnie, but it's not clear as she's wearing a hood.
Now we get back to the wedding. Bonnie takes baby Chris to the bathroom, lays him on the sink and prepares to clean the blood off of him. Then Michaela comes in and asks why she wasn't answering her phone because they were looking for Nate. Bonnie says he had an accident. Then and Laurel barges in and takes her baby back to the wedding. Michaela spots blood on Bonnie's leg and waits until Laurel leaves before demanding to know whose blood it is.
LORDT. IS IT NATE'S!!!!!
Hopefully not!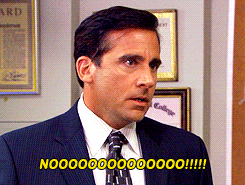 It's also important to note that Bonnie looked disturbed when Michaela walked in on her and even more so when Laurel took the baby. Was she trying to kidnap the baby?
Ugh, more questions than answers as usual!
RELATED POSTS
'HTGAWM' Recap: Annalise's SCOTUS Win Put A Target On Her Back
'HTGAWM' Recap: Michaela Goes Rogue With Devastating Consequences
'HTGAWM' Recap: That Better Not Be Nate's Blood  was originally published on hellobeautiful.com