This is what happens when there are no Black people in the room: you create racist content that gets your company blasted on social media.
American Greetings had the foolish idea to create a card that read "Baby Daddy" — for Father's Day. There is a Black couple on the cover and on the inside it says, "You're a wonderful husband and father — and I'm so grateful to have you as my partner, my friend, and my baby daddy! Happy Father's Day." In addition, Target had the nerve to sell the card. See below: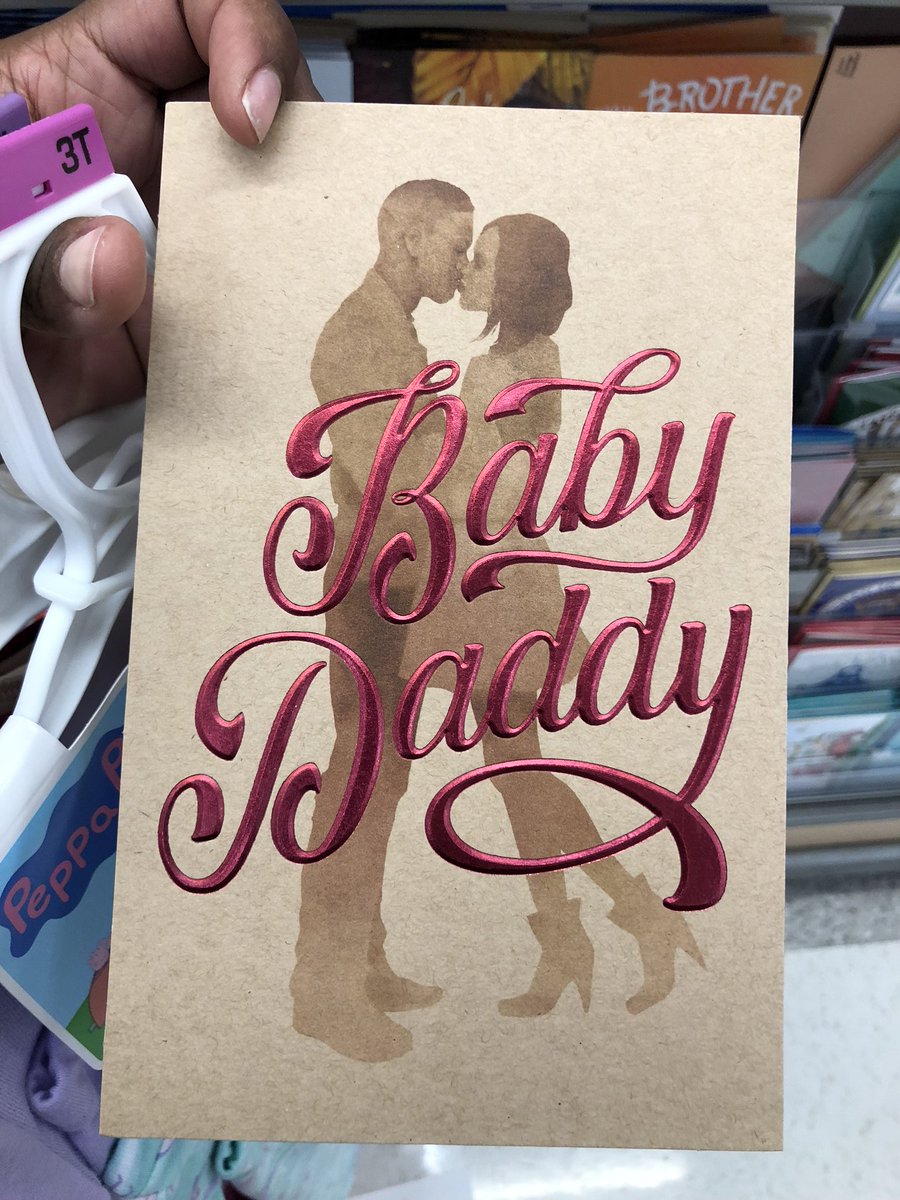 SEE ALSO: Calls For Starbucks Boycott After The Company's Weak Apology For A Racist Arrest
Obviously, there was outrage on social media at American Greetings and Target:
Target pulled the card from their stores, and American Greetings apologized. Their statement read, "This particular card was created for, and addressed to, a loving husband — which the inside copy makes clear. However, we now see that the front page, taken out of context, can communicate an unintentional meaning that we are strongly against perpetuating and is not consistent with our company purpose and values. We should do better in the future, and we will. We have notified our store merchandisers to remove the card from the shelves and apologize for any offense we've caused."
Sounds like a weak apology. Taken out of context? The context is accurate, people on their creative team thought this would be a fabulous idea and they were ridiculously wrong.
Target also released a statement, saying, "We want all guests to feel welcomed and respected when they shop at Target. We were made aware of some concerns about this card last week and are working with our vendor to have it removed from Target stores. We appreciate the feedback and apologize. It's never our intent to offend any of our guests with the products we sell."
SEE ALSO:
Forgive But Don't Forget: Remembering Those Times When Barbara Bush Waded Into The Waters Of Race
Billy Graham's Complicated Relationship With Black America, Explained
Woman Shouts N-Word, Literally Stops The Show At 'Black Panther' NJ Screening
American Greetings Created This Racist Father's Day Card And People Are Outraged  was originally published on newsone.com